What Are the Benefits of Leasing vs. Buying?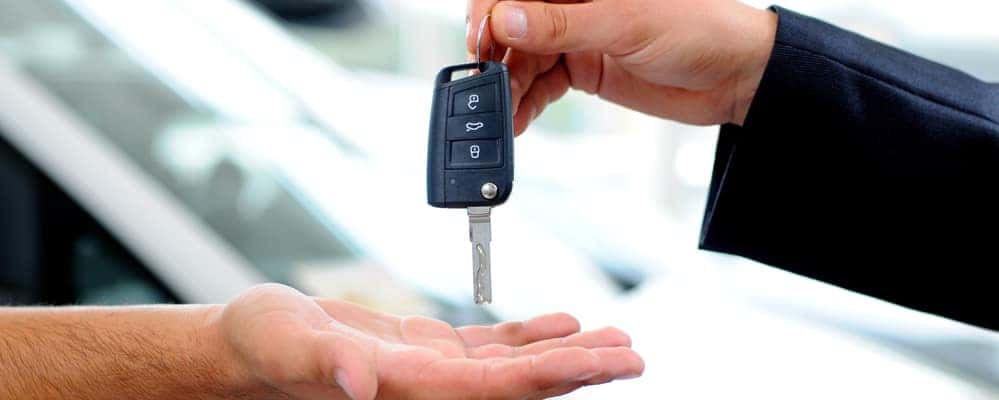 Looking to upgrade your Branford commute? With all the great new vehicles in stock at Executive Jeep, choosing a new car is easy. For many shoppers, the hard part is choosing between leasing vs. buying a new car. Learn more about the benefits of each option with us to find out which one is the better choice for you.
The Benefits of Leasing a New Car
Does getting more vehicle for your money sound great to you? If so, leasing might just be the perfect option! Here are some key benefits to leasing your next vehicle:
Lower Payments: Because a lease is based on the depreciated value of the vehicle, shoppers often pay less than when purchasing the vehicle outright.
Frequent Upgrades: Lease terms are typically just one to three years, allowing drivers to upgrade to a new vehicle more often.
Warranty Protection: Shorter finance contracts mean warranties remain in effect for the entire lease term – protecting shoppers from expenses related to defects in production.
More Car for the Money: Because you're paying for the depreciation in value on the vehicle, you only have to pay that difference at the end of your term. But, if you had bought that vehicle outright, you'd be paying the original purchase price in full.
Additionally, when you choose to lease a vehicle, rather than buy when your contract is up, you simply drop off the keys and walk away – no trade-in, no sales, no hassle.
The Benefits of Buying a New Car
Leasing is an excellent option for many drivers in the New Haven area, but for some, financing is the better choice. For instance, if you're someone who likes to make a car all your own for many years to come with lots of modifications along the way, buying is the way to go. Learn more about the benefits of buying to see if it sounds right for you:
More Control: When you purchase a vehicle, you have complete control of any design upgrades, paint changes, or accessories added to the vehicle.
Resale Value: When you own your vehicle, you can decide whether to sell it when you want to upgrade, trade it in, hand it down, or donate it to reap the tax benefits – you decide how to use the remaining equity.
Drive it Forever: Buying your vehicle allows you to keep driving it long after the contract has expired – no need to turn it over.
No Mileage Penalties: For Milford drivers with high-mileage commutes, buying could mean hundreds in saved over-mileage fees.
Buy or Lease a New Vehicle at Executive Jeep Today!
We hope exploring the benefits of leasing vs. buying a new car with us has helped you to decide which one is right for you. Ready to get the process started today? Check out the Cherokee trim levels, then apply for financing online, or contact us to schedule a test drive in a new Wrangler or Compass! Or, if you can manage the wait, check out our preview of the 2020 Jeep Gladiator while you explore your buying or leasing options. We can't wait to help you on your way to driving North Haven streets in style.