When you are making the decision to buy a new Jeep® SUV for sale at your local Branford area Jeep dealership, you will always find impeccable customer service along with a full inventory. If you are not sure whether or not you want to check out Jeep lease deals or if you want to buy, our staff will be happy to help you decide. Once you know that you are interested in a Jeep Wrangler Unlimited or a Jeep Grand Cherokee, we can talk with you about your budget and the advantages of both leasing and buying.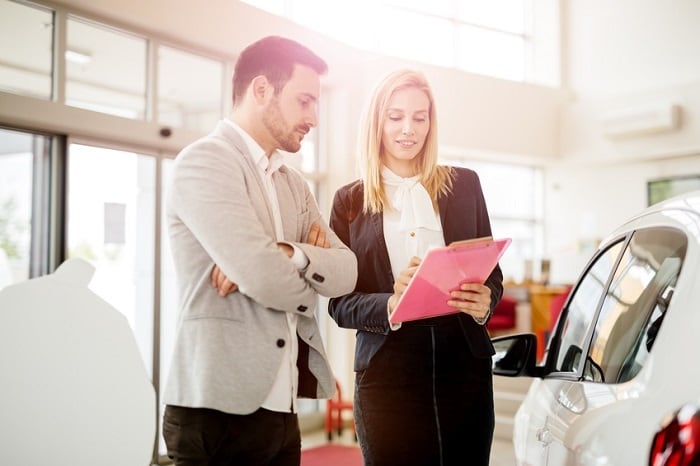 When You Should Lease
One of the main reasons why someone would want to lease a new Jeep SUV near New Haven is to cut out the new car depreciation issue. While you end up paying for a bit of depreciation, you are only going to be responsible for the value that is measured throughout your lease term rather than the entire amount.
Even though you will be missing out on equity with a lease, you will also have the freedom to walk away from the vehicle or get into a new Jeep model at the end of your lease agreement. Additional benefits include not having to worry about trying to sell your vehicle and having a lower down payment.
When You Should Buy
When you buy a new Jeep SUV at Executive Jeep, you have the bonus of pride of ownership as well as the ability to build up equity. If you like the thought of having the same car to drive for several years and paying it off, financing one of our vehicles is your best bet.
Once you want to sell or trade-in, you can then enjoy the built-up equity in your vehicle. If you are someone who tends to put a lot of mileage on a vehicle, you also won't have to worry about exceeding the mileage limitations that are often found in a lease term.
Financing a Jeep Vehicle at Our Dealership
We make it easy for you to finance or lease the Jeep Cherokee or Jeep Patriot of your dreams. We have Jeep finance experts that are well-versed when it comes to both purchase and lease arrangements, and we are always offering a variety of specials for both options. You can take a look at our website to fill out a financial application or check out any of the current dealership incentives that are running. Call us today at (888) 905-2386 or stop by 900 Universal Drive North in North Haven, CT.